A long-only, dynamically managed multi-asset fund that targets a positive real return of 4% above EU inflation (CPI)
"With the Euro Dynamic Real Return Fund, our goal is to deliver consistent performance, even in times of market volatility. Rather than constrain our opportunity set, each position needs to earn its way into the portfolio from a return and risk perspective. Having the ability to rebalance our portfolio actively is key to navigating the current environment and ultimately delivering a smoother overall investment ride."
– Maya Bhandari
An unconstrained, unlevered active asset allocation fund that targets a positive real return above European inflation (CPI) over the medium to long term.¹ The portfolio manager has the flexibility to invest directly in securities, with additional allocation to internally-managed funds and passive strategies. The investment team has full look-through to all portfolio positions which facilitates robust risk management.
The fund is able to take advantage of a wide range of investment opportunities as they present themselves thanks to its unconstrained approach, with no benchmark restrictions. There is 'no neutral' and as active investors we can invest across a range of asset classes to source the very best ideas for the portfolio.
¹European Inflation (CPI) is defined as the Monetary Union index of consumer prices (MUICP). Please note that the performance target may not be attained. The performance target is gross of fees and over a 3-5 year investment horizon.
Fund launch date
24 April 2018
Asset class weightings
Equities: 0-75%
Fixed income and cash: 0-100%
Commodities: 0-20%
Alternatives: 0-10%
Holdings
The portfolio invests in direct investments, derivatives, passive strategies and in-house funds
We seek to achieve the fund's performance objective by dynamically changing the portfolio risk budget; we are able to select from regional equity, fixed income and commodity market exposure where appropriate, but, importantly, the portfolio can also be zero-weighted in any asset class. There is no 'neutral' allocation, so every investment position is a risk position. The typical average holding period is 12-18 months, although the actual holding period can vary depending on our investment outlook.
The Asset Allocation Strategy Group uses the output from three proprietary research groups to formulate its macroeconomic and thematic views, and defines the investment environment used to build asset allocation portfolios. This is combined with a valuation framework across all asset classes, and is used by the group to determine its preferred asset allocation and risk preferences. We manage this strategy using a three stage approach, which is outlined in the chart below:
Proven and repeatable investment process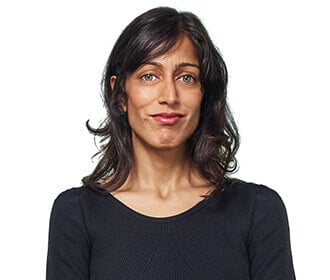 Maya Bhandari joined the company in 2014 and is a portfolio manager and member of the Global Asset Allocation team. In this role she is responsible for managing and co-managing a range of multi-asset portfolios, as well as providing strategic and tactical input to the company's asset allocation process.
Before joining the company, Maya spent over 10 years advising buy-side companies on their multi-asset strategies. Most recently, she was a strategist and director at Citigroup within the Global Macro Strategy & Asset Allocation team where she developed broad global macro themes and investment ideas across asset classes. She was also a member of the Citi Private Bank's Investment Committee, where she advised the private bank on their asset allocation decisions. Prior to that, she spent six years at Lombard Street Research, latterly as head of Emerging Markets Analysis, whilst also previously working as a senior economist and strategist. Maya started her career as an economist for the European Commission.
Maya holds an MA (First Class Honours) in Economics from Edinburgh University, and a MPhil in International Relations from Cambridge University.
Asset Allocation Update - May 2020
Global economic activity has suffered a "sudden stop" as authorities have sought to contain the spread of the Covid-19 virus by shutting down economies.
Past performance is not a guide to future returns and the fund may not achieve its investment objective. Positive returns are not guaranteed on this fund and no form of capital guarantee applies. The value of the fund may fluctuate in response to the performance of individual securities and general market conditions and investors may not get back the sum originally invested. Fluctuations in exchange rates may also cause the value of investments to rise or fall. The investment policy of the fund allows it to invest materially in derivatives. The fund invests in securities whose value would be significantly affected if the issuer either refused to pay or was unable to pay or perceived to be unable to pay. By investing in fixed income securities, the fund's value can be impacted by changes in interest rates. The fund invests in other funds, therefore the risks in these other funds should be considered. The fund's assets may sometimes be difficult to value objectively and the actual value may not be recognised until assets are sold. The fund may exhibit significant price volatility. Please read the Key Investor Information Document and the Fund Prospectus if considering investing.
Important information: For internal use by Professional and/or Qualified Investors only (not to be used with or passed on to retail clients). Threadneedle (Lux) is an investment company with variable capital (Société d'investissement à capital variable, or "SICAV") formed under the laws of the Grand Duchy of Luxembourg. The SICAV issues, redeems and exchanges shares of different classes. The management company of the SICAV is Threadneedle Management Luxembourg S.A, who is advised by Threadneedle Asset Management Ltd. and/or selected sub-advisors. This material is for information only and does not constitute an offer or solicitation of an order to buy or sell any securities or other financial instruments, or to provide investment advice or services. Subscriptions to a Fund may only be made on the basis of the current Prospectus and the Key Investor Information Document, as well as the latest annual or interim reports and the applicable terms & conditions. Please refer to the 'Risk Factors' section of the Prospectus for all risks applicable to investing in any fund and specifically this Fund. The above documents are available from the Legal Document section of this website. Any opinions expressed are made as at the date of publication but are subject to change without notice and should not be seen as investment advice. The fund characteristics described above are internal guidelines (rather than limits and controls). They do not form part of the fund's objective and policy and are subject to change without notice in the future.
Threadneedle Management Luxembourg S.A. Registered with the Registre de Commerce et des Sociétés (Luxembourg), Registered No. B 110242, 44, rue de la Vallée, L-2661 Luxembourg, Grand Duchy of Luxembourg. Columbia Threadneedle Investments is the global brand name of the Columbia and Threadneedle group of companies. columbiathreadneedle.com
Millions of people around the world rely on Columbia Threadneedle Investments to manage their money. We look after investments for individual investors, financial advisers and wealth managers, as well as insurance firms, pension funds and other institutions.
Columbia Threadneedle Investments has a comprehensive range of investment funds catering for a broad range of objectives.
Teamwork defines us and is fundamental to our investment process, which is structured to facilitate the generation, assessment and implementation of good, strong investment ideas for our portfolios..